Prizes
Winner
$7500 Cash
$1000 Halstead Gift Card
Finalists
$1000 Cash
$250 Halstead Gift Card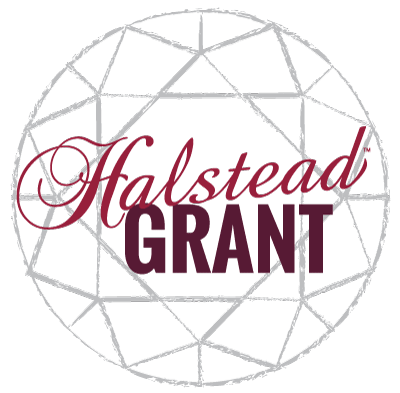 The health of the jewelry industry depends on the continuous flow of new talent and design creativity. It is critical that new artists also hone their business skills in order to effectively manage their small businesses in today's global market. Each summer Halstead awards a grant to a new jewelry designer working primarily in silver.
The grand prize consists of $7,500 in start-up capital and $1,000 in merchandise as well as recognition in the industry. We also recognize finalists who receive a smaller cash prize and help promoting their business. The most valuable reward the winner and finalists receive is a personalized feedback report complied with notes from all of the judges.
The Halstead Grant started in 2006 and has helped many talented jewelry artists gain a foothold in this challenging field. Past winners agree that receiving the award was a turning point early in their careers when they were wavering on whether or not the jewelry studio was the right place for them. Being singled out by the grant program affirmed their choices and gave them a push to make their business dreams a reality. We hear that the money helps a little bit too!
Read More
Meet the Halstead Grant Judges:
Halstead Grant judging takes a full month every year. These submissions are far more than just portfolio photos. Applicants submit folders or binders full of written essay questions and analysis. Judges go through multiple rounds of scoring and discussion to narrow down the field. Once the field is narrowed down to a certain level, our guest judge for the year joins us in prescott, az for a final intense week of deliberations. special thanks to each of these jurors who invest so much time and care in the process each year.
Hilary Halstead Scott
Hilary founded the Halstead Grant program in 2006 after returning to the family business in 2002. The grant was inspired by her experiences while pursuing her MBA and Masters in International Management. Business plan competitions and consulting projects are common in graduate business schools across the country. She saw the benefit of the business plan approach in pushing entrepreneurs to prepare for the launch of a start-up. So, the concept of a business development award and program for jewelry designers was born. Hilary often heard her parents lament the struggles of talented jewelry artist clients trying to tackle the business side of their studio practices. She thought a grant competition would be an ideal way to give back to the jewelry making community while also inspiring jewelers to take the time out of their busy schedules to prioritize business strategy. Hilary is passionate about encouraging small businesses owners to succeed. She is available as a speaker on the Halstead Grant and business development for small jewelry businesses.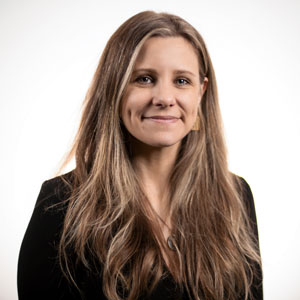 Kelli Greene
Kelli Greene is the Marketing & Creative Manager at Halstead. She specializes in digital media and promotional campaigns. Kelli and her husband are metalsmiths who operated their own independent jewelry studio for many years. She knows first-hand about the challenge of running a small jewelry business while creating a collection at the bench. She has operated a jewelry website, a retail store and participated in craft shows to sell her work.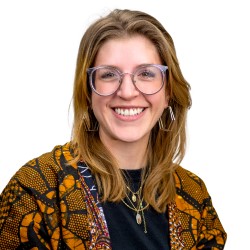 Sylvie Alusitz
Sylvie is the current Studio Coordinator at Halstead. She teaches jewelry and metalsmithing classes to Halstead employees and coordinates with guest instructors when they visit. Sylvie received her BFA in Jewelry and Metalsmithing from Rochester Institute of Technology and an MFA in Metal from SUNY New Paltz. She routinely shows her work nationally and internationally, and has participated in artist residencies in North Carolina and Toronto. Sylvie is a co-curator of the exhibition Dream Machine, occurring annually at New York City Jewelry Week.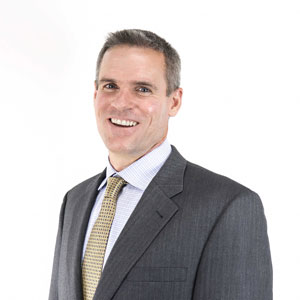 Brad Scott
Brad Scott is the Director of Finance at Halstead Bead, Inc. He has been with Halstead since 2002. Since May 2019, Scott has led Halstead's Wayfair legislative advocacy efforts to achieve uniformity, simplification, clarity, and liability limitations for small businesses at both the state and the federal level. Scott graduated from Michigan State University with a BA in Finance.
---
Meet the Guest Judge:
Each year Halstead brings in an industry professional to help the judging process. Our guest judge joins Hilary Halstead Scott, Kelli Greene, and Brad Scott on the jury panel. We are grateful to each of these volunteers for their time and contributions. Visit our past judge profiles to read about their insights on the process.
Andrea Li is an independent jewelry designer since 2008 with 11+ years of experience using Pinterest. She has worked with several Pinterest internal teams to steer product development and their Customer Success team to launch the Pioneer Program inside the Pinterest Business Community as a founding member. Read More »
Past Judges: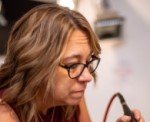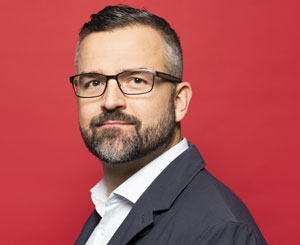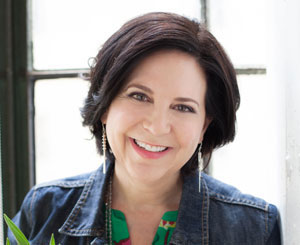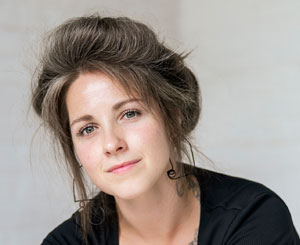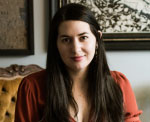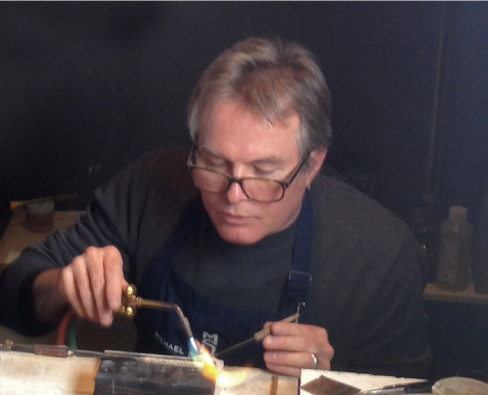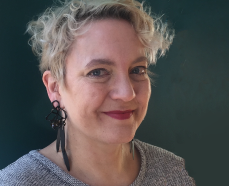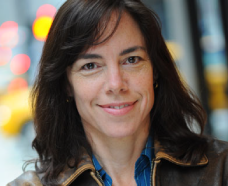 Return to Top