We have a winner! Niki Grandics of ENJI Studio Jewelry won the Halstead Grant this year, after hours of debate.
Perhaps it would be more accurate to say we have winners. The top five receive $500, the next five $250, and all get trophies. Winner and finalists managed to stand out from an impressive group of emerging designers and artists, and we will be watching and championing them in the year – and years – ahead.

"In the end, the Halstead grant is not just about funding a successful jewelry business. It's also about promoting the career of a designer."
~ Cathleen McCarthy

Halstead Inc. has been awarding this grant to emerging jewelry designer/makers since 2006 and the prize and prestige of winning continues to grow. This year, the grant increased 50 percent, from last year's $5,000 to the $7,500 Niki will receive, plus $1,000 worth of jewelry supplies from Halstead Inc. - enough to make a serious dent in her ambitious plans to take the ENJI brand to the next level.
I have been a fan of the Halstead Grant for a while. I love that it's not simply a design contest, although design is a crucial part. The grant is designed to help promising new designers establish and grow their businesses – in several crucial ways, including (but not limited to) the all-important cash prize. Applicants have to make a strong case for why their work and business is worth the investment.
So I was delighted when the Halsteads invited me to be the grant's first guest judge. Now that I've experienced the judging process firsthand, I can tell you it is not easy to win this one, but well worth the effort. Yes, there are things you can do to stand out. But whether or not you win, the process of filling out the application will not only put you on the Halstead radar for next year, but force you to step back from your workbench, take a serious look at your goals and accomplishments, and compile what amounts to a business plan.
As an emerging designer, this may be the first time you do this. The questions have been carefully honed by the Halsteads, who run a business that has managed to survive and thrive for 43 years in the competitive jewelry industry. Just taking the time to answer those questions thoughtfully will help you focus and strategize. Winner and finalists get direct feedback compiled from the group discussions that took place during the judging process. I have seen some of this feedback and it is invaluable.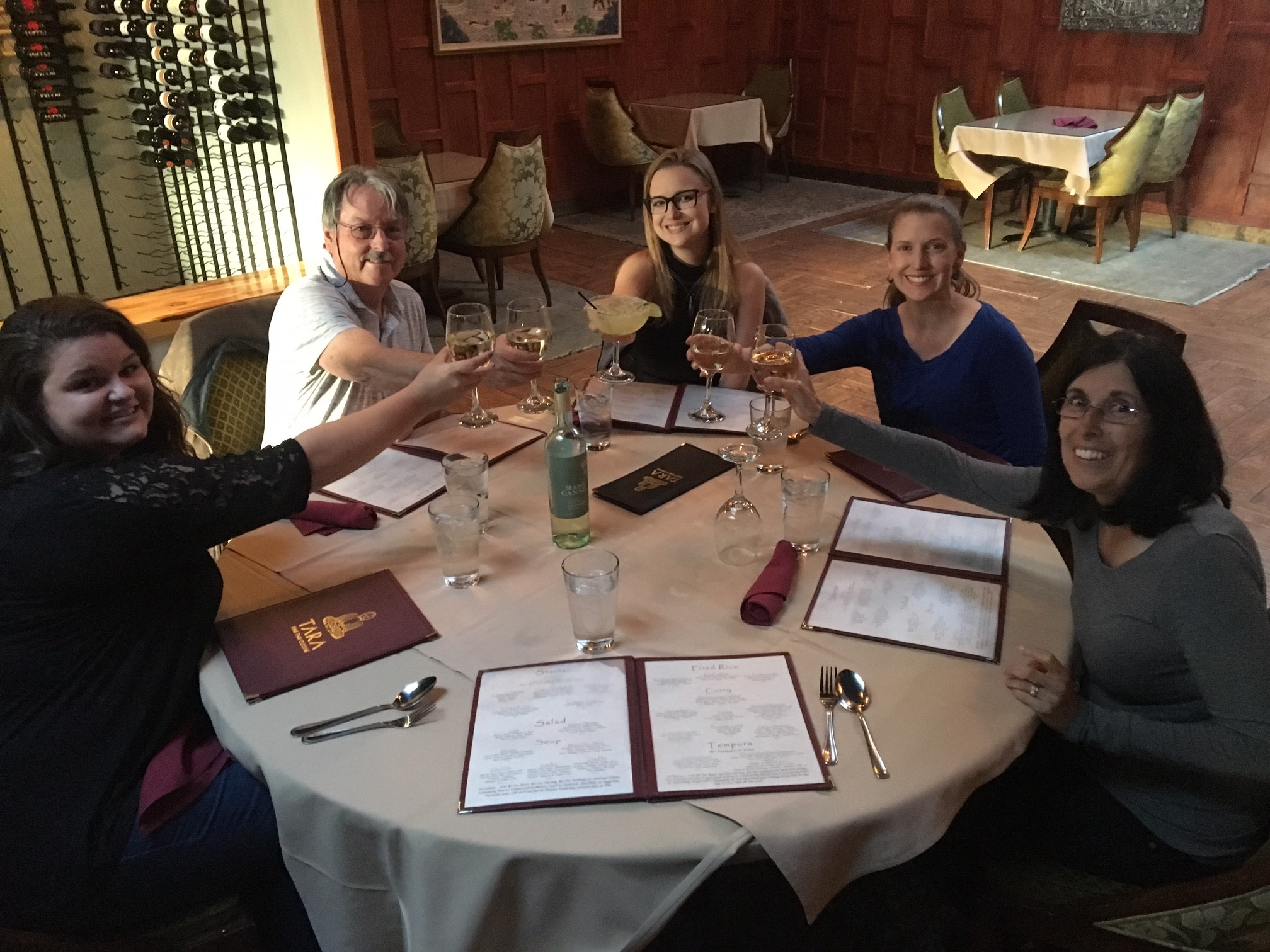 There were strong cases made in this year's applications. Company president Hilary Halstead tells me the bar rises every year, but this year drew an exceptionally impressive group. To everyone who applies for this grant, you should know the jurors read every word and look carefully at your online shops and social media. That includes Hilary, founders Tom and Suzie Halstead, their marketing specialist Mercedes Berg, and (from now on) a guest judge from outside the company. This year, that was me.
Now that I've been part of the behind-the-scenes selection process, let me tell you how it works. First, the three company leaders and their marketing specialist review all entries and cull them from about 50 to the top 14. These were the ones I found when I arrived at company headquarters in the last week of August. Halstead Inc. is located in a beautiful part of central Arizona, outside the historic town of Prescott, high above the desert with rock formations reminiscent of Utah, the big blue skies of Montana, and the sunny days and cool nights of Colorado.
You can feel the love at Halstead the moment you walk in the door. A flock of paper butterflies follows you up the stairwell and into a lobby, where the first living creature I saw was a dog. Yes, Halstead Inc. is dog-friendly and that includes the president's own rescue pooch, Daisy.

"Applicants have to make a strong case for why their work and business is worth the investment."
~ Cathleen McCarthy

Judging at Halstead is a finely tuned process. When I arrived, the Halsteads had it down to 14 very qualified finalists. In past years, Hilary said, any of them might have taken home the prize. Most had sent in separate pages for short questions and sometimes multiple pages for long ones, often including graphs to show projected earnings and expenses. They had also included promotional materials – cards, brochures – sometimes copies of media coverage, color images of various collections, linesheets, samples of packaging and general presentation. I was extremely impressed.
Final judging is done in rounds. In the first round, jurors fill out a score sheet for each applicant, rating various aspects of their presentation, business plan, jewelry design and overall potential. I began round 1 on my first day, and found it took nearly an hour, on average, to review and rate each applicant. That meant close to 14 hours, if you're doing the math. Needless to say, I put in a long first day and then asked for a few more hours the next.
A few suggestions on this part of the process – and you can apply most of this to any competition you enter. Remember dozens of other applicants are also being considered. Jurors are going through a daunting amount of input on a short timeline and these packages are passed from one person to the next, and back again. Make their job as easy as possible by incorporating your identifying information and printing the question above your answer so they don't have to keep checking to see what you're responding to. (There are a couple dozen questions.)
Mounting each page on a hand-cut cardboard frame or tea-staining and burning the edges – yes, we saw both – is not going to win you the grant, but as long as it fits your brand, putting effort into presentation will make you stand out and show you're serious. We appreciated those who inserted their sheets in a binder, sometimes in plastic page-holders. A stack of loose sheets is difficult to keep in order.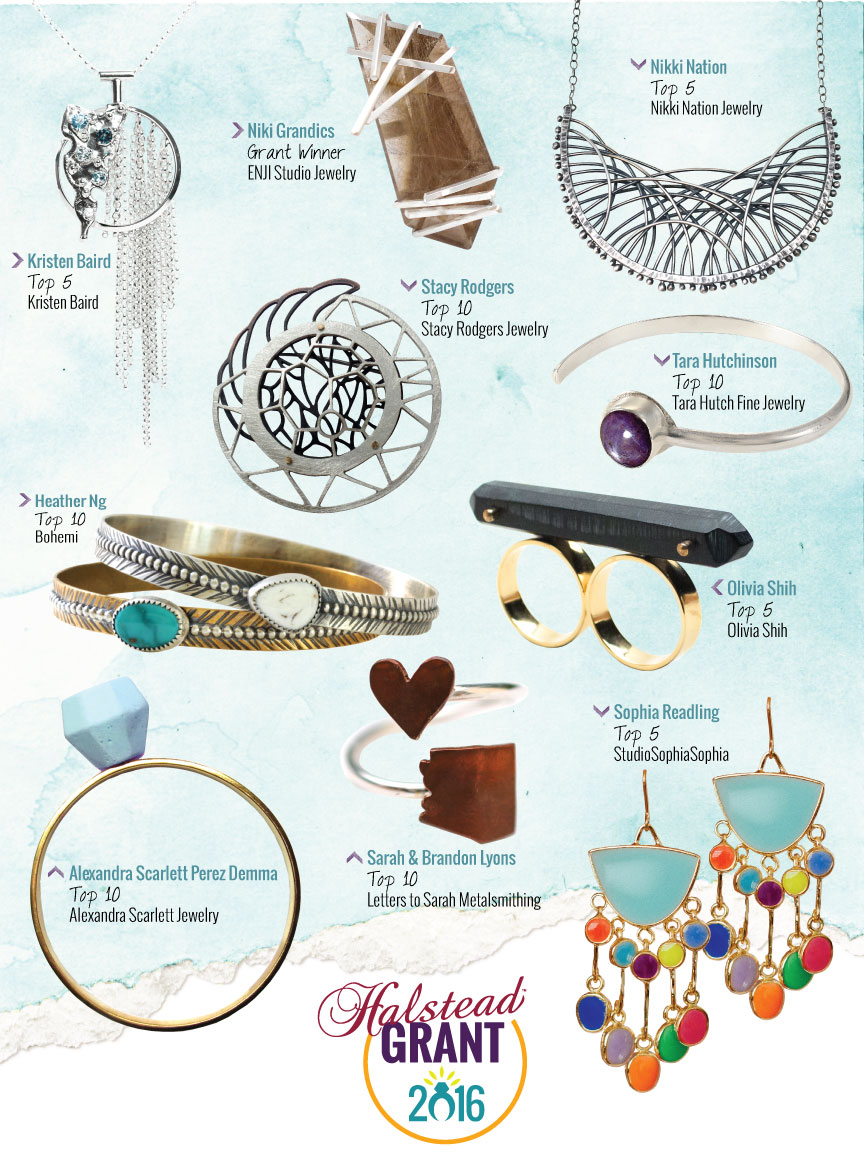 In the end, it was the content – especially the writing and the thought behind it – we were focusing on. But remember that you are being rated as a designer and business owner, so put some effort into organization and presentation. What you do for this contest reflects your brand and your professionalism.
By Round 2, we were asked to set aside our scores and simply sort the applicants into piles, including possible winners and top 10. Hilary gathered and compiled our scores, and handed out the list with applicants listed in order, starting with the highest total score. Then we all met for our first group discussion, with a projector ready.

"The process of filling out the application will…force you to step back from your workbench, take a serious look at your goals and accomplishments, and compile what amounts to a business plan."
~ Cathleen McCarthy

Discussions around this table were fascinating. As I mentioned, the Halsteads have been doing this for a decade so are used to analyzing applications. Each offered refreshing insight into I hadn't considered. Many of us had noted the same things, both strengths and weaknesses. I was impressed by the give-and-take. This family hasn't survived 43 years the jewelry supply business without having strong opinions about what it takes to launch a successful jewelry business. But this is a high-functioning team: smart, affectionate, with a great sense of humor.
My experience reviewing jewelry artists is a little different but it goes back about 25 years, dating to when I took over editing a fashion jewelry magazine – which, it turns out, Halstead advertised in. Since then I have interviewed and written about hundreds of designers and makers, written a column offering tips for sales and marketing for jewelry artists, and done some marketing and content strategy for jewelry-related websites.
We each had our own points of view but were all willing to listen and learn. We also represented a broad range of ages. It was helpful to have the input of their marketing specialist, a millennial like many of the designers we were reviewing.
More than once, while debating the merits of an applicant, we projected their websites or social media on the wall to illustrate a point or look deeper at brand presentation. Scrolling Instagram's collage format came in handy here. The idea was to try to see not only what the designer meant to do (as indicated in their application) but also what they were actually putting out there – including things they hadn't mentioned – and just how well that branding message was coming across.
What we all had in common – and what brought Hilary and I together in the first place – is that we have made it part of our mission to nurture jewelry artists, in particular, young and emerging talent. So it was a little heartbreaking for everyone to pull that bottom few off the table. By the end of my second day, we had narrowed it to ten finalists with three potential winners. Each of us spent a part of that evening reviewing those top candidates.
When we came in on the final day to decide on winner and finalists, everyone had fresh insights to share. The top finalists had outstanding designs, impressive presentations, big ambitions for growth, and impressive track records for such young designers. But one had limited her brand a little too much and we questioned the commercial viability of her core collection. Another had done the opposite: started too many unrelated collections. Her work showed skill and creativity but lacked a cohesive brand and strong signature look.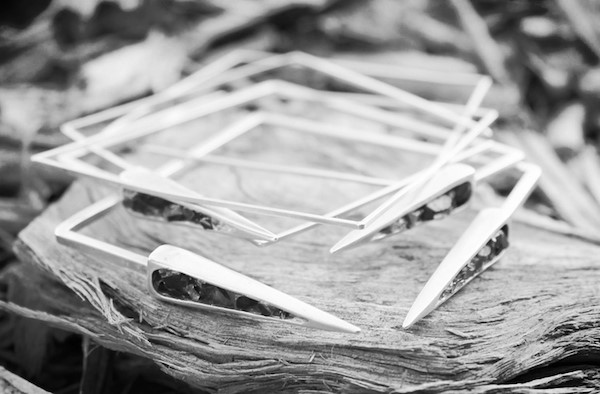 In the end, we went with Niki Grandics of ENJI Studio Jewelry because she had exactly that: a strong signature look, one she had honed, edited and expanded on in the past year. She also has an impressive track record and seemed to be making the move from still-experimenting artist to serious designer with ambitions to establish a thriving business.
In the end, the Halstead Grant is not just about funding a successful jewelry business. It's also about promoting the career of a designer.
Niki was winning national design awards before she even graduated college - most notably, the coveted Windgate Fellowship in 2014. That was also the year she founded ENJI Studio Jewelry and received degrees in Applied Design and Marketing from San Diego State University. She had already managed something it takes many designers years to do: establish a recognizable style, simple and wearable, yet unique and versatile enough to expand on.
She is also highly skilled. A GIA Graduate Jeweler, Niki is a glass artist as well as metalsmith. She was included in the Corning Museum's New Glass Review last year, and spent much of that year experimenting with cast glass in her studio, incorporating it into her jewelry and exploring the artsier end of her repertoire. Now she has returned to the core collection she established as a student, carefully expanding and adding related collections, all hand-finished in sterling silver. Hers is a funky but sophisticated, fashion-forward look.
We think you'll be seeing more of her jewelry in the years to come. Watch those finalists as well! We certainly will.
Cathleen McCarthy
cm@thejewelryloupe.com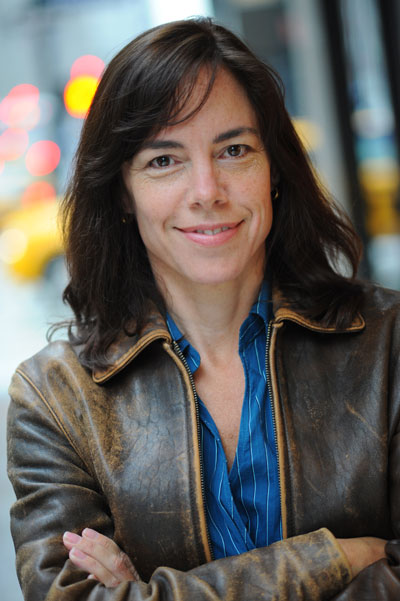 Cathleen McCarthy is the founder and editor of The Jewelry Loupe, a blog/magazine covering jewelry history, reviews, profiles and interviews. She is a professional writer, reporter and photojournalist and a longtime member of the American Society of Journalists and Authors. Her career in jewelry writing began when she was the editor-in-chief of Accent and contributing editor for Lapidary Journal, JCK, and VMSD. Cathleen has been a longtime advocate for the jewelry arts and creative independence, teaching webinars and working as a consultant.
Return to Top